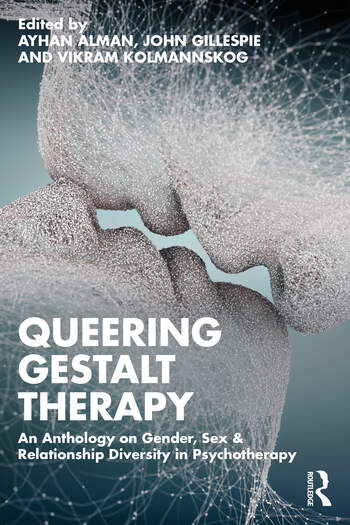 Redaktører:
Ayhan Alman, John Gillespie & Vikram Kolmannskog
Forlag:
Routledge
Utgitt:
2023
Sammendrag:
The first peer-reviewed book of its kind, this important volume addresses a current gap in the field of gestalt therapy: that the practice—and psychotherapy more broadly—still suffers from pervasive hetero- and cis-normativity.
This book offers gestalt-therapy-based research and training material on gender, sex, and relationship diversity (GSRD), including chapters on a variety of GSRD issues and how therapists can become more GSRD-sensitive. The contributors position themselves across the whole spectrum of GSRD and offer their voices as an invitation to further queer the gestalt community with diverse content ranging from academic, research-oriented pieces to experiential, reflective perspectives. Featured chapters explore topics including gender-radical clients, sex and sexuality, relationship diversity, integrating GSRD and gestalt therapy, and addressing heteronormativity in gestalt therapy training.
Queering Gestalt Therapy is for everyone who is interested in gender, sex, and relationship diversity, especially as they relate to gestalt therapy practice. This book will be especially useful for therapists, supervisors, coaches, and students of gestalt therapy.