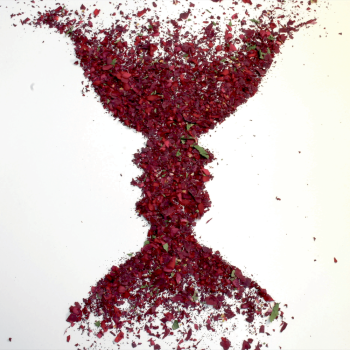 What is gestalt? How does gestalt therapy work? Which courses are offered at NGI, and how do I apply?
This is a brief introduction of the Norwegian Gestalt Institute and the world of gestalt therapy.
Courses of study held in English
The Institute, which is accredited by the European Association of Gestalt Therapy, offers two courses of study in English: a four-year basic gestalt therapy education and the International Training Programme for gestalt therapists. You can read about these two programmes here.
About the Norwegian Gestalt Institute
The Norwegian Gestalt Institute AS (NGI) was established in 1986 and has offered training and education within gestalt for almost 30 years, with a steadily increasing number of courses and classes. NGI was certified as a private university college with an officially approved exam in 2003, and now has two formally approved courses. NGI has decided not to apply for governmental aid and is 100 % financed by study fees.
Our English-language four-year gestalt therapy education takes place online, with three modules in Oslo each year. Courses in Norwegian include gestalt coaching and organisational development, which have given the school a broader platform that has been well received.
What is gestalt?
The word gestalt is German and can best be translated to «a meaningful whole» or «a complete pattern». Gestalt therapy is built on a fundamental belief that we can live a far fuller and richer life than most of us do today. It is a direction within the humanistic psychology that was founded by the German-born couple Laura and Fritz (Frederick) Perls and the American Paul Goodman in the late 50s and early 60s in the US. Gestalt therapy is based on ideas from existential-phenomenological philosophy.
Practical information about gestalt studies in English
Four-year gestalt therapy education
The gestalt therapy study programme consists of nine modules of two or three days per year over four years. Six of the annual modules are online, three are in Norway. Example curriculum
The cost of the programme for the coming academic year (including tuition and supervision) is NOK 53.000 plus a registration fee of NOK 2900.
Dates for the 2023/2024 academic year are as follows (online unless otherwise stated):
4-5-6. September, 2023 (in Norway)
10-11. October, 2023
14-15. November, 2023
12-13. December, 2023
6-7. February, 2024
5-6. March, 2024 (in Norway)
9-10. April, 2024
13-14-15. May, 2024
11-12. June, 2024 (in Norway)
Prerequisites for the programme are three years of university-level study or the equivalent and experience working professionally or as a volunteer with people.
Students take part in an online study group meeting between each module.
Students are required to have at least 70 therapy sessions of one hour with a gestalt therapist who has his/her training from an EAGT-approved training institute and is a member of the relevant professional organisation in his/her country. Up to 20 of the required 70 sessions can be satisfied by therapy sessions that take place in the year prior to starting the programme. Individual therapy sessions are not covered by the tuition.
The practicum period of two years is concurrent with the last two years of the programme. During this period, students can work as student therapists with clients one-to-one or apply the gestalt method in their workplaces. Students take part in supervision groups four times each year the third and fourth years, where they receive guidance in relation to their clinical practice or other relevant work. There are two introductory supervision sessions during the spring of the second year. Supervision groups are administered by the school and take place either online or in connection with modules in Oslo. Tuition includes participation in supervision groups.
Students from countries where no visum is needed to visit Norway as a tourist need not apply for a study visum for the modules in Oslo. Students from other countries can find more information on visum applications here. To apply, click here.

International Training Programme

– for Gestalt Therapists
For many years, the Norwegian Gestalt Institute has offered training abroad (Czech Republic, Hungary, Poland, France, etc.) and now we invite former students from abroad to come to Norway. Trainers in this programme are chosen from institutes throughout Europe and represent various topics and trends in gestalt therapy.
One year post-education program
The workshops consist of a total of 120 hours, in addition to four supervision sessions of three hours each.  Course content will be a repetition of and immersion in gestalt theory and method taught in the basic therapist education. In addition, visiting lecturers from training institutions throughout Europe will introduce new perspectives. Each workshop is designed as an independent unit.
The course of study will increase students' capacity to think critically and independently as therapists, and support their ability to make use of gestalt models, theories, and methods in practice.
We are pleased to announce the following training programme for 2022/2023;
Daan Van Baalen, 26-27-28 September 2022
Gestalt group psychotherapy
In this workshop I will show to lead a group psychotherapy from a gestalt therapy perspective. The learning group will serve as a teaching and therapy group.
Based on learning by experience.
Gro Skottun, 28-29-30 November 2022
Contact and contactforms
In this workshop we will explore both theoretical and in practice what we mean with contact and contactforms in Gestalt therapy. There will be lectures, discussions, exercises and therapy sessions. Literature: Skottun og Krüger (2022) Gestalt Therapy Practice.
Vikram Kolmannskog, 16-17-18 January 2023
Gestalt Therapy in the Current Ecological Crises
We are in the midst of a mass extinction and this is a human-made situation. In this workshop we will explore how gestalt therapy may support us all in this situation, in dealing with grief, in re-connecting to nature, in mobilising for action, and more. With this overall topic and intention, the workshop will be responsive to what emerges there and then. Professor Vikram Kolmannskog has done much work in the fields of climate change, human rights and psychotherapy, and has in the past years been interested in linking these.
Juliane Appel-Opper, 13-14-15 March 2023
Two bodies communicating
This workshop focuses on how two living bodies communicate with each other as rhythms and melodies of moving and being moved. Gestures, tiny movements, looks, a still shoulder speak of embodied stories about what this person has experienced, how this living body has been treated, cared for, handled, looked at, ignored, threatened, and soothed. Atmospheres of bodily being-with, echoes of the other and the rhythms of contacting imprint bodily.
Participants will explore own embodiment and how client and therapist cocreate an embodied field together. With experiments/exercises, live demonstrations and supervision, small group work, the focus will be especially on body-to-body-communication and how to open up these embodied stories for further exploration in therapy.
Sally Denham Vaughan, 22-23-24 May 2023
Fragments, Parts and Presence: Keeping it Together as the World Falls Apart.
In our Gestalt praxis, we often hear the phrase "the whole is more than the sum of it's parts" as a colloquial explanation of what the word "Gestalt" means. But what does this mean for our practice when applied to human beings and Being-ness: to people?
In this workshop, Sally will use the Relational Change SOS framework to dive theoretically and experientially into this question.
We will explore the concept of Ethical Presence, (Chidiac and Denham-Vaughan, 2020), to examine how we might feel powerful, privileged or threatened in relation to others. We will also explore what psychological structures and meaning-making frameworks we use to maintain our sense of self in a rapidly changing and challenging field.
Practical information
Training hours, all days, 09.00-17.00.
Supervision; 

Supervision in small groups for three hours with Norwegian supervisors, either Tuesdays from 17.30-20.30 after the workshop, or between workshops.
Price: NOK 29.300,-
+ registration fee NOK 1.900,-
Total: 31.200,-
Includes supervision
Apply here.
Application deadline: 1. September 2023
Gestalt News
Here you can read Gestalt News and Notes, a publication of the Gestalt Journal Press and The Gestalt Therapy Network. Information about our International Training Programme is also available here. http://www.gestalt.org/news