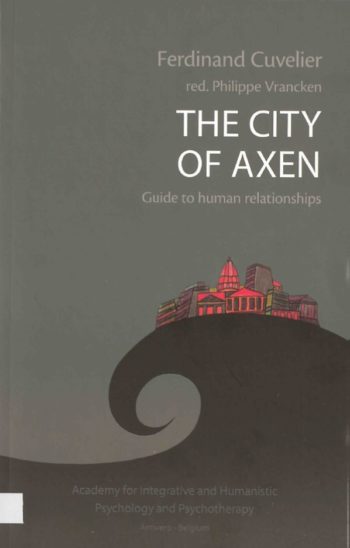 Forfatter:
Ferdinand Cuvelier
Redaktør:
Philippe Vrancken
Utgitt:
2015
Forlag:
AIHP - Academy for Integrative and Humanistic Psychology and Psychotherapy
Sammendrag:
At the end of the thirteenth century, a city was built on a small island. According to the founder of the city, in certain places specific human forces were active, the so-called axen.
Contact with these forces would make possible an optimal interrelation with each other, characterized by simplicity, power and effectivity. The entire construction of the city, the buildings, the neighbourhoods, the central square, the walls, the statues in the squares, everything exhales this inspiration. The citys fame has spread over several continents. In Flanders the city plan was known as the axen rose. This book is a log of a seven-day stay in this city. My guide and hostess, Jadrana, helped me on the way, calmly and steadily, like a midwife during childbirth. And the city has taken possession of me. It has passed through me. It has confronted me with myself, asked me questions about how I interact with others, with my family, at work, in my society. Years later, one impression remains: this city appeals to realization and clarification of my interaction with others.
Ferdinand Cuvelier, Dr. Psychologist, is like no other a reliable witness of the possibilities that the axen produce. He is also the author of several thematically matching books: «The treatment between you and me», «Handling yourself and others» and «Unity».