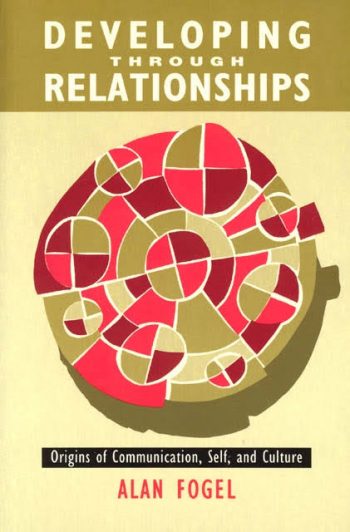 Forfatter:
Alan Fogel
Forlag:
The University of Chicago Press
Utgitt:
1993
Sammendrag:
This accessible book explains how individuals develop through their relationships with others.
Alan Fogel demonstrates that human development is driven by a social dynamic process called co-regulation—the creative interaction of individuals to achieve a common goal. He focuses on communication—between adults, between parents and children, among non-human animals, and even among cells and genes—to create an original model of human development.
Fogel explores the origins of communication, personal identity, and cultural participation and argues that from birth communication, self, and culture are inseparable. He shows that the ability to participate as a human being in the world does not come about only with the acquisition of language, as many scholars have thought, but begins during an infant's earliest nonverbal period. According to Fogel, the human mind and sense of self start to develop at birth through communication and relationships between individuals.
Fogel weaves together theory and research from a variety of disciplines, including psychology, biology, linguistics, philosophy, anthropology, and cognitive science. He rejects the objectivist perspective on development in favor of a relational perspective: to treat the mind as an objective, mechanical thing, Fogel contends, is to ignore the interactive character of thinking. He argues that the life of the mind is a dialogue between imagined points of view, like a dialogue between two different people, and he uses this view to explain his relational theory of human development.
Developing through Relationships makes a substantial contribution not only to developmental psychology but also to the fields of communication, cognitive science, linguistics, and biology.